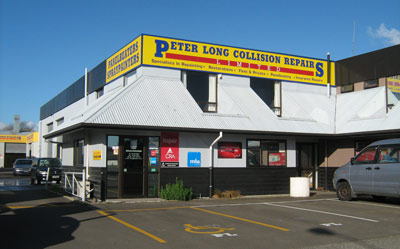 Peter Long Collision Repairs have been operating for over 28 years, which means you get experienced panelbeaters and spray painters repairing and painting your vehicle.
Owned and operated by Peter and Yvonne Long, our aim is to deliver your vehicles back to pre-accident condition using the latest technology, highest standards and competitive price.
When you call in for a quote you can expect friendly efficient service.
Estimates usually take only 10 minutes of your valuable time.
You will be greeted by knowledgeable staff who will listen to your requirements.
We are also renowned for the lovely home baking on our counter, which is free to our customers and staff.
At Peter Long Collision Repairs we focus on Quality, which is why our work is guaranteed and we are recommended by the major insurance companies. We are Gold repairers for:
State Insurance, IAG, AMI, Lumley Insurance, NZI, National Auto Club, and their associated insurance partners.
We also do all other insurance companies work.
Good customer service is required, but we deliver excellence.
Our team is fully qualified and our high standard of workmanship means you will never know your vehicle has been hit.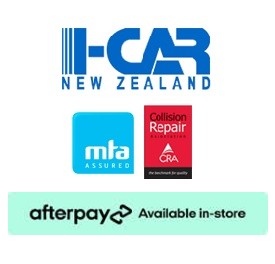 Safety:
At Peter Long Collision Repairs Palmerston North, safety is our number one priority. We do everything within our power to make sure that our workshop is safe for our staff, anyone visiting and your vehicle.
Staff training:
Our staff are trained by ICar New Zealand – a training organization dedicated to improving the quality, safety and efficiency of Automotive Collision Repair for the ultimate benefit of the customer.
So you can be sure that the person working on your vehicle has the necessary technical knowledge and skills to achieve a complete and safe repair to you vehicle.
We are previous winner of the Golden Hammer Apprentice of the year.